Feb 9 2009 9:55AM GMT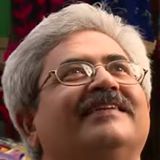 Profile: Jaideep Khanduja
It is not important what metrics you (the project manager) use, because unless and until you understand the meaning of "task" and "task completion", you can't get into the mode of monitoring and measuring it. The progress (or completion) project as a whole is measurable only if it is broken into pieces termed as "tasks". Based on your resources you can allocate different tasks to different developers/ technical guys. But again the questions arise are – "what do you want to measure?" and on top of it, "do you really want to measure?". If the answer is "yes" for the second question, then you will start thinking about "how to measure?".
Metrics or method of measuring is not critical, it is the "what" that matters most here. So when you break up your software project into tasks, those should be measurable and the person doing it has to be accountable for it. Before making your programmer (or the technical person) accountable for a task, you have to evaluate – "is (s)he is fit for the task being assigned?".
Your method of measurement will decide the clarity of progress of project to you, your team, the management and to the customer. Don't accept a report from your subordinate declaring a task as completed unless you yourself are convinced. For your conviction you can get it checked by another coder, technical person or quality person, or you can check on your own, depending on the criticality of the task. Since you are going to report to management and the customer about completion of a task, it is important to confirm beforehand.
Transparency about the project progress is as important as the authenticity to both – the management and the customer.
Integrity of task completed is another measure that you have to take into account for your project completion.