Dec 27 2017 2:55PM GMT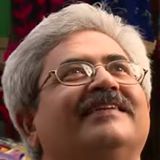 Profile: Jaideep Khanduja
Tags:
Mpesa is a mobile wallet service from Vodafone. Vodafone is one of the largest mobile operators in India. This service that they provide is similar to Paytm, Airtel money, and many others. In simple words, you have to download the app on your smartphone. Register yourself and then top up your account through your bank account, debit card, or credit card. That is as good as the other similar apps do. And then you can pay your bills, transfer money, or buy movie tickets etc. with the help of this app. Similarly, other apps above also do the same. Now, different apps have different offers. So in this app from Vodafone, when you top up INR 1000 from your bank or card, you get INR 50 as a bonus. So your net balance becomes INR 1050. Similarly, there is a different kind of offers for different purchases, spends, etc.
Surprisingly, there is a strange condition in Mpesa that is not there in other services like Paytm and Airtel Money. Why Vodafone is doing this customer unfriendly gesture is difficult o understand. The condition is if you don't do any transaction in your account Vodafone deducts INR 50 from your Mpesa account. I don't think any other digital or physical similar service has this condition. So either Vodafone is quite stringent in its policies or their customers don't mind it. But, in my opinion, this is my money. So why should I allow them to deduct any amount because I was inactive for some period? Even if I was inactive, I have certain money lying on my account. And, in fact, even if there is no money paying in my account, how does it matter? But Vodafone had a different opinion on this but was not very clear or convincing.
So, when I raise a query somebody calls me from Vodafone office. I inquire why has there been a deduction from my Mpesa account, I am told that I didn't transact for a period of last 6 months. When I ask which another similar service is doing this, there was no answer. And when I ask why are you doing it, they tell that since there is a tie-up with ICICI bank. But my point is why only Mpesa is doing it and no other similar service provider does it? Is it a customer friendly activity? Are you losing customers because of this? If yes, then you need to relook into this policy. In fact, there are more ways to attract customers for more transactions.