Sep 21 2014 12:08AM GMT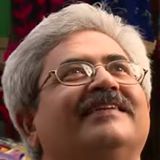 Profile: Jaideep Khanduja
Tags:
Agile gives a great amount of flexibility to project management and the credit for that goes to its philosophy, process and methodology. The prime focus in Agile stays on strong communication, collaboration and higher overlapping of functional boundaries. The basic fundamental remains short iterations, assessment, prioritization and re-prioritization keeping in mind minimal reworks at later stage. This strategy ensures least overloading of budgets and timelines. This also ensure high momentum in project and team engagement.
An agile way of working is being followed by most of the organizations for their software project management but whether in what capacity, level and accuracy is still a point to ponder. It asks for a big change in mindset for the transformation from legacy project management methodologies to agile. Best bet is to start with small and then scale it out to large extent after measuring the positive results gained from the outputs. Selecting right project for the pilot is something which needs to be done in a right way.
If you are clear with project size, timelines, project teams etc., then it becomes easy to go for it. A too small project might not fetch you the leverage of getting the best out of it and so can happen with a very large project. Best option is to go for a mid sized project of 6-8 months of duration so as to reap the best benefits of agile.