Nov 25 2017 9:41PM GMT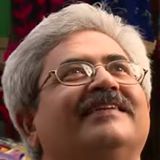 Profile: Jaideep Khanduja
Tags:
How much time as a manager do you spend with your team beyond the day to day activities? Do you know what are motivating photons and how easy it is to create them? Having regular meetings with your team members is one thing. These are the routine activities to follow up, review, monitor, and discuss plan and actuals. In fact, these all pertain to your running projects. But the life of your team members has more than that. How many times do you relax with them and go a little informal? Rather spend some moments with them talking about their aspirations in life. Who are all there in their family? What are their interests and hobbies? Which sport do they like most? I feel, don't have a regular agenda for these activities. That makes it boring and an activity to showcase to your management and HR.
Rather the actual goal is not that. In fact, the actual goal is to create a personal connection. Rather the actual goal is to create Motivating Photons. Creating a personal touch with each of your team members is an art. It takes a heart to do that. In fact, these are the things that stay in our minds forever. I still remember such kind of informal moments and feel those create deeper impact in life. Rather this kind of activities returns you more than what you give to others. And this give-and-take doesn't come into records in any official books. Because these are part of personal growth mechanism. These are, in fact, small packets of energy that create additional positive stream towards achieving your official goals. Otherwise, also we all get less time for our families and friends because of increasing work pressures.
Motivating Photons are Magical In Nature
Even at home, at times, we are mentally not at home due to deadlines and upcoming meeting agendas. Under those circumstances, what is the harm in creating some lighter moments at the office? That is, in fact, one of the best ways to create motivating photons at work place. And it creates magic in life and improves personal life too.