Nov 30 2017 2:16PM GMT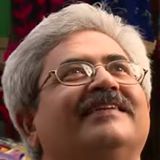 Profile: Jaideep Khanduja
Tags:
More than four decades of its existence, India's leading milk and vegetables organization is struggling hard to associate itself with Prime Minister Modi's Digital India drive. We are talking about Mother Dairy. Even parking lots these days display the number of slots available. This is not a rocket science and requires a small and decent app to manage it. Then why its milk and vegetable booths display the items quantities outside each booth. In fact, why not make it available on a mobile app. The moment I load this app, sensing my location, it can display my nearest stores. Once I select a store it lets me know the inventories. Rather, like online cinema tickets, why can't I purchase my items and pay online. I get a code displaying which I get these items from that store. Is it something very difficult?

Rather, it will bring a good amount of transparency thus raising customer satisfaction tremendously. Another issue is of the price of vegetables and fruits. The store buys a minimal quantity of a high rate product to sell and instead sells the stale product at the same rate. Moreover, the store keeps items of his choice rather than respecting customer demand. In fact, a simple online consumer survey can forecast what items are in demand at a store and thus replenish it accordingly rather than depending on the store owner's whims and fancies. Thus it has become a game of high manipulation and that is the reason for organization not having a good reputation. There is no control at the organization level a store selling to vendors and finishing the fresh stocks instead of selling those to the end consumers.
Mother Dairy India A Classic Tale of Un-Customerization
These vendors then sell these items further to end consumers at a higher rate. It doesn't take time, money, or efforts to do such transformations. It is all about mindset. Being a government organization nobody question Mother Diary why it is staggering and struggling so hard to become an integral part of Digital India? Who is to blame? Government, organization, public, or the system?