Apr 28 2012 5:10AM GMT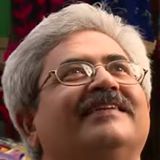 Profile: Jaideep Khanduja
Your team is your most valuable asset in the whole project management cycle. Products come and go, showstoppers chip in and are resolved out, issues are raised and closed, deadlines are given and passed or met, milestones are made to show some tangible achievements during any project.
But how all this keep happening is because of your team. Your achievements, project success, milestones achievements, meeting the deadlines, closure of issues, resolution of showstoppers is all managed by none other than your team members. Imagine a scenario where you are told to manage the show single handed and it is dead sure that everything will become a standstill at that moment only.
When you build your team, it is like building with the best possible people and in best possible manner so that it becomes a win-win preposition for all – including organization, team members, and top management. how about sustenance of the same win-win preposition throughout, forever. Initially when team members are new in the team, they are shown and told about all best things but gradually the thorns start erupting out and the bed of roses starts converting into bed of thorns.
How as a Project Manager do you ensure that this bed of roses remains as it is forever. Think of building the bed with roses after removing their thorns. 🙂