Jun 6 2016 12:32AM GMT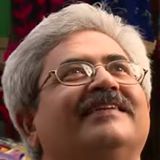 Profile: Jaideep Khanduja
Tags:
ERP or Enterprise Resource Planning is taking a paradigm shift. Mobility and Analytics have to be two integral components of ERP. ERP or any business application's main purpose is to help a business to reach to a matured level of a data-driven organization. A comprehensive business process management application can be termed as ERP if it permits a business to run an integrated application to manage, control, and run the business in a partial or largely automated manner to cover its mainstream functions related to sales, services, operations, technology, human resources etc. In today's dynamic scenario mobility and analytics are the two major requirements of any business.
Business mobility and analytics provide a new power to business
The age-old phenomenon of capturing data at its point of origin, preferably in an automated manner still holds good. Various modules need to be well integrated to control the mainstream business activities like supply chain, inventory, procurement, production, finance, human resources, etc. The mantra is to integrate anything that impacts operations of a business directly or indirectly. Most of the organizations still have certain legacy applications in place performing some part of the core business even when they have ERP deployed. The basic fact remains true – More number of applications will create more chaos and problems and actually more wastage of time in identifying the real culprit behind the problem reported.
A good business application will have a single database controlled and managed in a centralized manner keeping in mind that this data has to be 100% clean, with no duplication of data, providing a single view to all users to avoid any confusions and ambiguities. Now a days ERP deployment takes lesser time as compared to earlier when it used to be complete deployment, customization, training, and execution. These days mostly it is on cloud, pre-configured, and parametric in nature. Complexities are higher where clarities are lower.
Most of the organizations have a demand for enterprise mobility from such applications. The business must not stop even when the people are on-the-go within or outside the business. An in-built analytics module is a cherry on the cake for any enterprise.