Jul 15 2016 10:37PM GMT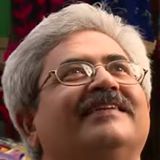 Profile: Jaideep Khanduja
Tags:
Each download of a mobile app matters. And so does each of the uninstall. It matters to the reputation and popularity of a mobile app. Each user has its own set of expectations and usage criteria. It counts if these expectations are met satisfactorily or the user stops using a mobile app out of desperation. It is important to gain each user's experience in a collective manner so as so draw out critical metrics. It is also important to optimize mobile KPIs through user-centered app metric. A recently released whitepaper on the same subject brings out many key insights that are of deep interest not only for the app development organizations but also for the consumers.
The whitepaper released by Apteligent highlighted the lack of industry focus in developing objectively designed app-based metrics that helps product managers and app developers to assess and improve end-user experience and in turn business KPIs. It is always important to understand how well the app enables a user to satisfy on its purpose. But in practical, do we have such metrics in place and are these metrics helping a business in terms of revenue. Whatever business KPIs are driven on mobile, it is important to understand why their existence is critical for business. That is where this whitepaper comes into the picture. It creates the case for a new class of app performance metrics from the business and user perspective and thus formulates best practices and practical guidelines for monitoring them.

The basis of this report is data drawn from various researches done in this regard. Another source of data is from Apteligent, the company that produced this whitepaper. Mobile KPIs optimization is a key concern for most of the mobile app development organizations and so is the user-centered app metric that helps in the evolution of the former. The data provided by Apteligent has originated from insights from a large number of anonymous user-application interactions.
I had an interaction with Andrew Levy, Co-founder and CEO of Apteligent in this regard to gain his point of view on the subject. The interview would be covered in the next post.