Jul 16 2016 12:35PM GMT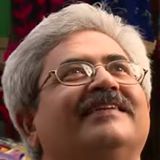 Profile: Jaideep Khanduja
Tags:
In this post, Andrew Levy, CEO, and Co-founder, Apteligent talks about the best mobile apps industry standards at a global level. When,where and how did these industry standards initiate? What did it lack? And finally, what do we mean by a true set of measurements? Apparently, it appears there is no organized or structured set of mobile apps industry standards worldwide for mobile app metrics.

3. What are the best industry standards for mobile apps discussed so far globally? When, where and how did it initiate? What did it lack?
There really have not been industry standards and best practices for mobile app metrics … particularly actionable metrics and standards that mobile teams can apply to measure themselves and to improve against. Until now, there has been little guidance about what metrics to apply to an app (beyond "don't crash"), how those metrics relate to the end-user of the app, and how those metrics connect to the top-line KPIs. What has been written has focused either on top-line KPIs (engagement, retention, monetization) or is weakly based on generalizations and anecdotes from web-browser performance experiences … things like page load time and its impact on e-commerce transaction volume.
Mobile is a different beast from the web because mobile users are on the go – their interactions are typically very short and very goal- oriented. User satisfaction means delivering an experience that always works for them on-the-fly between the other moments of their lives. Recognizing the differences, we provide specific guidance for mobile teams on what mobile app metrics they should track and how they should prioritize their efforts. Our guidance is based both on current industry performance against the metrics through aggregate benchmarks, and also "best of the best" targets based on well understood human factors research.
4. What do you mean by a true set of measurements?
Simply this: If you wish to improve your business results, you must measure your end user's experience, in their context (where they are, with the connectivity they have, in the moments they use an app). This is the "true" view of their experience. Without this visibility, you really have no idea where to focus and how to prioritize to improve your business result.