Aug 30 2015 7:35PM GMT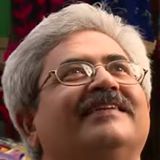 Profile: Jaideep Khanduja
Tags:
When you use a mobile app the most desired features in mind would be regarding its usability, ease, design and functionality. Basically, it has covered everything that any application must have to provide confidence and comfort to its users. Recently I downloaded a new mobile app Tiny Owl that facilitates you to order food online. Some excellent features that it has and some features that it must have are worth mentioning here.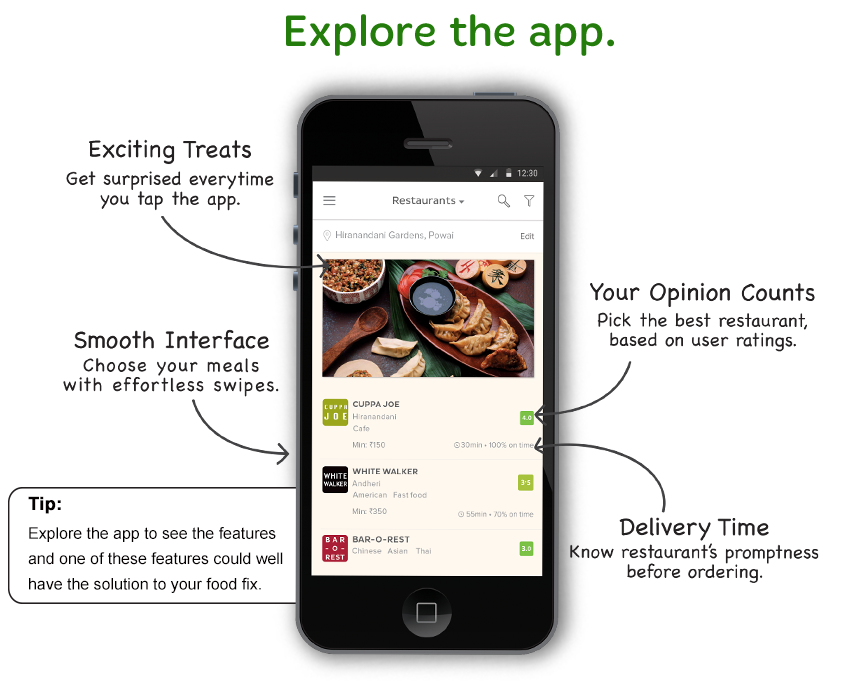 The features that impressed:
1. Light enough to load at lightning speed: It is quite light and it is remarkable that with all the features it has, the speed at which it loads is excellent.
2. Smooth as a smoothie: The app is an experience to have. It is smooth and runs with a silky touch. The swipes and touch are really effortless hence enhancing user experience.
3. Listing and Rating and other information: There are restaurants after it identifies your location and there are ratings. You need not go necessarily by rating and can chose a low rated restaurant, but then rating means a lot when the count who rated is high. Unfortunately, it does not tell the number of persons who rated. When you select dishes, it tells about each dish along with its price, will be able to serve how many persons. The pictures are catchy and attractive. Similarly, the rating of restaurants is there with the percentage of time it delivered the order in time, the minimum order value time it will take to deliver your order. Being a new portal/app, there are less rating, less info on actual delivery time etc. but it will definitely gradually pick up fast.
4. Detects your location: It is fast and accurate while detecting your location and listing restaurants around.
5. Android and iOS: The app is available on an android platform and on iOS (iTunes). There is only mobile app, no web app to work on your laptop.
6. Smooth and Fast Completion: The complete process of selecting a restaurant, selecting your dishes, ordering, payment – is all quite smooth and fast; and much better than other online food order sites.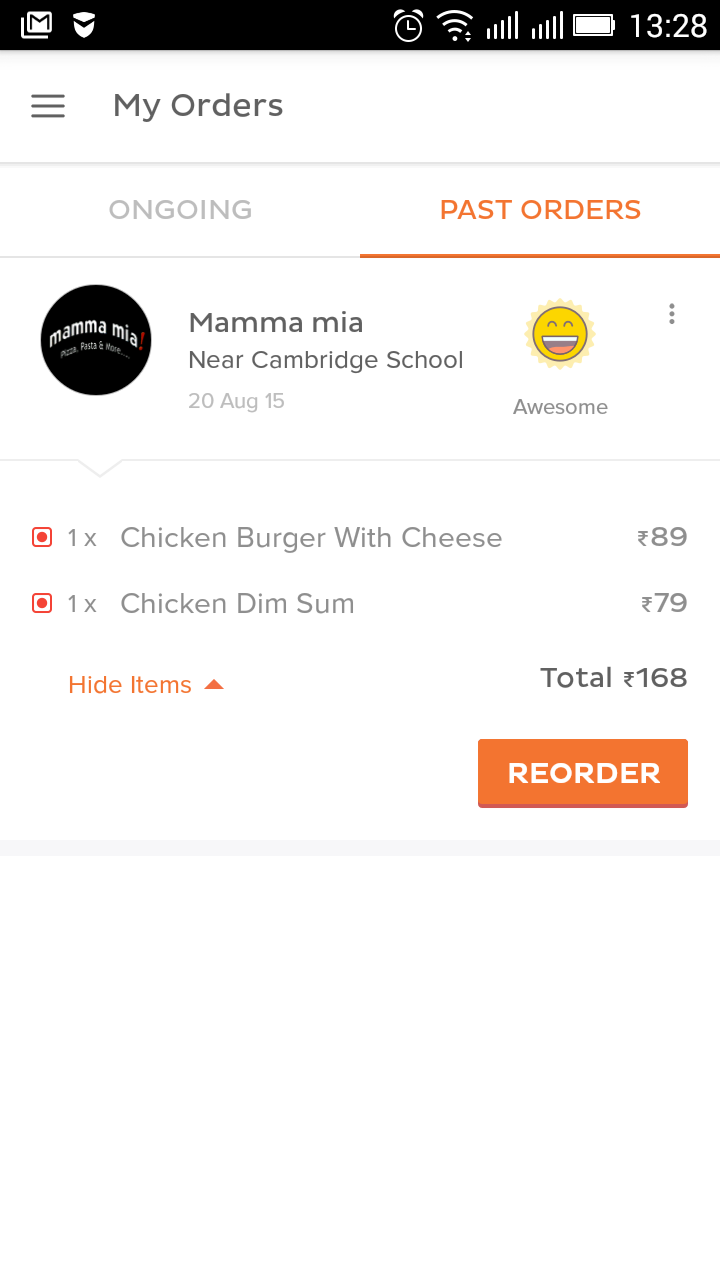 What it doesn't have as of now:
1. Not enough restaurants listed
2. Not enough rating
3. No count of persons who rated
4. No delivery percent for many restaurants listed
5. The Real surprise factor is still missing.