Jul 16 2016 1:48PM GMT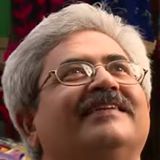 Profile: Jaideep Khanduja
Tags:
This is the last post in the Interview Series with Andrew Levy, CEO, and Co-founder of Apteligent. Apteligent is in San Francisco and is engaged in streamlining businesses involved in mobile apps distribution, monitoring, and mobile app analytics to derive business KPIs. We have been talking about various aspects of mobile app KPIs, Mobile App Economy, and its significance, Measurement Standards for Product Managers and why these standards are so critical for them. We also discussed in the previous post, Mobile App Industry Standards, and how to build a realistic set of measurements from this.
And finally in this post we are discussing the importance of laying the foundation for mobile app KPIs, what customer data is critical generating this foundation, how it is established, why is it so important for a business, and what is the gain intended out of it. All these factors are very important to understand for any business involved in mobile apps development and distribution.

5. What customer data was used broadly to lay the foundation for mobile app KPIs ? How has it been established? Why is it so important? What it intends to achieve?
The data we collect helps our enterprise customers rapidly fix app issues, develop new features, and deliver the best possible app performance & user experience. To achieve those goals we collect data about the customer journey, such as movements from one screen to another or if the app is put into the background. We combine that behavioral data with critical contextual information about the environment of the app and user. This data includes information, like the hardware and software configuration, bugs in the code, network and cloud service failures, as well as geographic specific issues.
We are able to analyze this data at scale across tens of thousands of apps and billions of data points. This allows us to deliver actionable insights and benchmarks back to our customer base. These App Metrics, like crash rate, latency averages, and app load times, directly influence business KPIs like retention, engagement, and revenue. It's important to understand how well your app is doing relative to its peers in the App Store and have this information available to drive investments in app performance and user experience.