Jul 15 2016 10:53PM GMT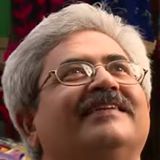 Profile: Jaideep Khanduja
Tags:
Andrew has been co-founder and CEO of Apteligent (formerly Crittercism) since 2011. Prior to starting Crittercism, Andrew Levy was the co-founder of AdThrow, a Y Combinator company that built a data processing pipeline for real-time ad targeting. Before YC, Andrew worked at HP Software where he led teams specializing in agile programming methodologies and advocating rapid product iterations. Andrew also worked for several companies in defense and intelligence, such as Silicon Graphics Federal, Northrop Grumman, and Computer Sciences Corp. He has a B.S. in Computer Science from Johns Hopkins University. It is quite important to understand the state of the mobile app economy and its significance.
The interaction is about the KPI white paper and how to measure/quantify data.

1. What is the state of the mobile app economy? What is its significance?
The mobile app economy takes many forms. Ask the average consumer and they might cite their in-app purchases (IAPs) they made in their favorite game. Ask a retailer and they'll talk about mcommerce, not just sales driven directly via apps but also in-store sales driven via their digital channels. Talk to a travel industry expert and you'll hear about how apps build a relationship with the consumer throughout their journey and enable new experiences from the airport to unlocking their hotel door. There has been a tremendous impact across every industry vertical which has drastically altered consumer behavior and expectations.
In previous years apps used to be a competitive advantage or a way to reach new audiences. It has transitioned to being table stakes where it's no longer enough to "just have an app." Now brands need to exceed expectations of their growing millennial audience and really think about how to drive a 5-star app experience.
The revenue opportunity is staggering and we're still only at the beginning of the curve. A BI Intelligence report projects mcommerce growing more than three times by 2020 to +$284 billion in sales1. If you consider just retail projections, mcommerce is only 2.6% of total retail sales but saw over 39% growth from last year!