Feb 27 2018 9:43PM GMT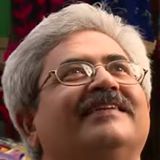 Profile: Jaideep Khanduja
Tags:
Let us assume that you have a number of legacy mission-critical applications serving your organization for various purposes. Currently, all these are on-premise. That means you have your own data center and servers where these applications and corresponding databases are residing. You are solely responsible for their upkeep and uptime. So, everything is under your control right now. In other words, the complete headache is yours. That includes patch management, upgrades, releases, availability, backups, restorations, security, and infrastructure. Assume the whole setup needs an overhaul. The legacy applications are not serving the business well. It could be any, all, or some of the issues like performance, availability, upkeep, security, operational costs, skilled manpower, or heterogeneous environment. The business needs an overhaul because things are getting out of control. In such conditions, what will be your decision? Before taking a decision, let us see what all possibilities you have.
Now since these are mission-critical applications, a quick decision is important. Because you can't let the business suffer because of delay in the decision. But, on the other hand, the decision has to be the best one because it is a one-time investment. So, here are the various options you have to explore:
1. The first option is to RETAIN. That means keep the things as it basis. Of course, this is not possible.
2. You can think of MODERNIZATION. That means to retain all the legacy mission-critical applications on-premise. But at the same time explore to move to some modern application or change the infrastructure architecture. This also doesn't seem to be a good solution.
3. You can think of what they call as Refactor and Shift. That means you will redesign the existing applications using some cloud-native environment. Then you can deploy it in some off-premise cloud system.
Various options for mission-critical applications
4. This option is Repurchase and Shift. In this case, you will replace your current mission-critical applications with Software-as-a-Service model. Or the other option would be to replace these applications with their cloud counterpart. So you would be moving from on-premise to off-premise cloud environment.
5. The last option is Lift and Shift. Ideally, this is the best option. You need to explore it in most feasible manner. In this model, you would be migrating existing on-premise mission-critical applications to off-premise or cloud environment. But in this case, there would be minimal changes in the code or logic.
Now, let me know if you have been in this kind of situation regarding your mission-critical applications ever and which model did you choose? Otherwise, imagine you are the one who has to take a call. In that case, which option will you go for?