Feb 27 2013 5:51PM GMT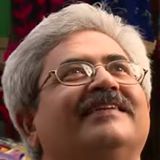 Profile: Jaideep Khanduja
Microsoft has decided to tie up with local software development professionals with dual motive. First, to act enabler for those guys in terms of providing them a platform and resources for their hunger for coding & development. Second, to get a benefit of engaging local brains for development of locally required applications. This initiative is being taken up by Microsoft in Nigeria where they are enhancing local developer's skills for the purpose of their higher level of involvement in innovative software projects aiming to cater to all kind of local requirements from the market.
Recently a one day exhaustive workshop was organized by Microsoft for enhancement of skillsets of indigenous developers in order to increase their productivity manifold. Microsoft encouraged use of all kind of their innovative products in any manner thereby aiming to produce various kind of solutions. This one day workshop attracted large volume of local developers from various corners of Nigeria who understood that acquiring additional skills and innovative techniques would help them in acquiring better position in the development industry. Another aim of the workshop was to increase profitability of developers in whichever field they choose to work in.
It was bascially initiated by Microsoft Anglophone West Africa with all round efforts of their Developer Platform Evangelism Lead, Shina Oyetoso who explained that the motive behind this drive was the initiative of their mission Microsoft 4Afrika whereby they intend to empower local development community in various aspects.