Jul 16 2016 10:22PM GMT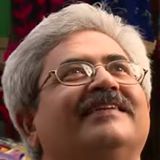 Profile: Jaideep Khanduja
Tags:
Microsoft Imagine Cup World Finals are being held at Seattle. It is scheduled from July 26 to 29, 2016. 35 teams from various countries have been fortunate to reach finals. These teams are joining at Seattle bringing their unique visions from the future. Team Axe Julius from India is one among them. Microsoft Imagine Cup is among the most aspiring competitions on global front. It embodies the spirit of student innovation to the highest possible level. This is Microsoft's premier global student technology competition. Every year thousands of young developers participate in this event. They amaze the world with their inspiring, innovative and creative ideas. These ideas are attempted to mold the wold around them through the power of technology.
Every year the Microsoft Imagine Cup begins with local, regional and online contests. That is the usual pattern. It is followed by screening of best projects from each country. This year, there were more than 150 top teams from various countries to reach the World Semifinals. In the semifinals these teams were judged by a global panel of experts from various streams. These streams include Microsoft Valued Partners (MVPs), Industry experts and Microsoft staff. It goes with the theory of survival of the fittest. The best and most promising projects are teams across the globe reach to the final stage of the competition.
These finalists at the World Finals will compete for the top crown in their respective categories. The winner team will get the coveted Imagine Cup and a grand prize of $50,000. In addition to this there is a bonus. The best team will have a private mentoring session with Microsoft's CEO, Satya Nadella.
Axe Julius, the Indian team won at the National Finals in the Innovation Category held in April 2016. Their project is about a revolutionary way of distribution of eBooks. It will build an innovative ecosystem to benefit both the reader and the publishers. The team comprises of Akshit Sharma, Garv Jasuja, Adish Jain, and Akshay Kumar Gupta.
There will be two very exclusive celebrities on stage as judges along with others. They are Star War: The Force Awakens lead actor John Boyega, and Dr. Jennifer Tang, who was part of the Team Eyenaemia, 2014 Imagine Cup Champion.