Oct 24 2014 2:59PM GMT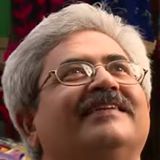 Profile: Jaideep Khanduja
Tags:

Microsoft has moved its full concentration on cloud based solutions and hence any enhancements, or new features being built (or recently built) are taken care of first in Microsoft Dynamics CRM Online solution so as to promote its current existing user base of the earlier on-premise solution to move on to cloud solution. The cloud based CRM is integrated well with Microsoft Office 365 Live and Microsoft Sharepoint apps. Microsoft Dynamics CRM online is also integrated with Microsoft Azure apps.


In 2013 Microsoft Dynamics CRM had a clear vision of improved usability bundled with some amount of mobility solution in it. Microsoft aims to target now the larger industry segments with higher user base rather than just focusing on small or medium business segment (SMBs). Reportedly as per Gartner, Microsoft in larger industry segment has been able to grab a business with a user base around 700 for their CRM online solution. Approximately USD 65 per user per month is what Microsoft charges for its CRM solution the the price tag is supposed to be quite lucrative looking at the competition.


Another good point for buyers opting for Microsoft Dynamics CRM Online solution is its easy integration off the shelf available with other Microsoft products viz Microsoft Sharepoint, Microsoft Lync, Skype, Microsoft Visual Studio, Microsoft Outlook and Microsoft Yammer thereby providing a complete integrated solution in terms of collaboration, content management, communication, Instant messaging, real time file sharing, enhanced productivity, scheduling etc. On mobility front, Microsoft is yet to establish confidence building among its CRM and collaboration customers but overall looking at the vertical and horizontal reach of Microsoft on global front, the product has to have its say in the market and a substantial growth is there on the cards over a couple of years.