Oct 17 2018 9:54PM GMT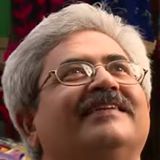 Profile: Jaideep Khanduja
Tags:
This is the concluding post of the previous post. The Microsoft Azure Data Box facilitates its customers with a more secure method for faster, more reliable and simple transfer of any volume of data to Azure. Customers only need to connect it to their network first. Next, they are required to load data onto the Data Box using standard NAS protocols. Data is completely safe using 256-AES encryption. After loading all the data, this Data Box is then couriered/sent back to the Microsoft Azure Data Center for the purpose of uploading of all the data to Azure. Thereafter, the device is securely erased which then gets ready for the next use. As a matter of fact, Archive2Azure is an intelligent information management and archiving platform that enables organizations to capture, extend, onboard and manage numerous types of structured and unstructured data into their Microsoft Cloud (Microsoft Office 365 and Azure).

This holds true for organizations of all sizes across and every industry vertical, The solution works in a way that it adheres to all regulatory, legal and business requirements in a legally defensible and compliant manner. Archive2Azure has a unique way to addresses any organization's key requirements, that include ensuring all their data is stored in its original format. It also ensures it is WORM compliant when needed in addition to addressing its security, fast retrieval, and availability concerns. The sole aim of Archive2Azure is to enable all customer data that its customer can maintain in its own Azure tenancy. While doing this, the customer can assign retention/disposition policies in a smooth, easy, and flawless manner. In this kind of jobs, it is very important for any such system to maintain a chain of custody. It should also ensure to provide a seamless mechanism of powerful audit and reporting.
Microsoft Azure Data Box
After all, it is important to know that your customer works with a complete peace of mind. Archive360 is a pioneer in intelligent information management for the customers on the Microsoft Cloud. Its rugged, well-tested, and fail-free platform helps organizations of any size having any volume of data to drive down the cost, uncertainty, and risk of digital transformation to and in the cloud. Through its solution, it onboard, validates, and manages all digital assets of an enterprise along with ensuring a meaningful predictability, data insights, analytics, and defensibility. It also ensures security-focused infrastructure independence by providing non-proprietary information management. Archive360 has a global presence via a reliable network of partners. The Archive2Azure Platform is Certified by Microsoft Azure.