Oct 8 2019 1:13PM GMT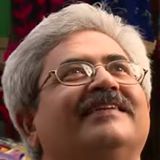 Profile: Jaideep Khanduja
Tags:
A grand opening of Micron Global Development Centre in Hyderabad by Micron Technology Inc. Cleary shows their confidence in the talent pool available locally in Hyderabad. Present were some prominent top officials like Dee Mooney, Executive Director, Micron Foundation; Sanjay Mehrotra, President, and Chief Executive Officer, Micron Technology Inc.; April Arnzen, Senior Vice President of Human Resources, Micron Technology Inc.; and Jeff VerHeul, Senior Vice President, Nonvolatile Engineering, Micron Technology Inc. Their presence was more than enough to indicate Micron's seriousness towards such a large scale launch in India, that too in Hyderabad, a fast emerging technology hub of India. This is Micron's second footprint in India. They already have an operations site in Bengaluru launched in April 2019. Expansion at such a fast pace in India is really credible for both Micron and India. There was a high level of enthusiasm and energy all around on the huge floor.
Micron Global Development Centre in Hyderabad aims to create a talent pool in diversified fields to gain faster breakthroughs in the latest emerging technologies like Artificial Intelligence, Machine Learning, Internet of Things (IoT)m, and Emerging Memory. Interestingly Micron has already more than 40,000 patents to its credit. With around 700+ employees currently at this newly launched Global Development Centre in Hyderabad, the aim is to increase this strength to 2,000 by next year or so. Micron is a well-established leader in the world with having its global standard manufacturing plants in 6 countries that include the United States, Japan, Malaysia, China, and Taiwan. In India, the focus is mainly on research and development. There are concrete plans to play a key role in contributing to the development of technologies behind breakthroughs in a wide range of areas like machine learning and artificial intelligence.
Micron Global Development Centre
Guests of honor at the launch of Micron Global Development Centre included KT Rama Rao, Minister of IT, Industries and Municipal Administration & Urban Development, Government of Telangana; Amitabh Kant, CEO, National Institute of Transforming India (NITI) Aayog; and S K Joshi, Chief Secretary, Government of Telangana. On the launch, Sanjay Mehrotra said,
"We're delighted to launch our Global Development Centre in Hyderabad and expand our team of engineers, researchers, developers, and IT specialists. Leveraging global talent, like our new Hyderabad team members, helps us drive innovation and stay at the forefront of emerging memory technologies."
With the help of a highly educated and talented workforce recruited through premium technology institutes of India, Micron aims to set very high standards to cater to the needs of their global companies across the globe. The hunt for the best talent to recruit is always on the top for Micron.
The skillset of employees at Micron Global Development Centre Hyderabad includes information technology functions and engineering having expertise and knowledge of designing and developing high-quality, cutting-edge memory and storage solutions. To get the best of the talent Micron has already tied up with some of the best institutes in India and has also set some ultra-advanced labs in some of these institutes to let the talent groom in the right direction. Ultimately, there has to be a great team of engineers, developers, and researchers to innovate to cater to the complexity of the organization's global operations network that includes procurement, supply chain, manufacturing, packaging, test & assembly, quality, and information technology segments. Micron already has a number of global centers of excellence across the globe having innovative achievements in design and product engineering for next-generation memory and high-value storage solutions. Micron is already a world leader in this.
A podcast to the launch can be accessed here.