Jan 19 2017 2:34PM GMT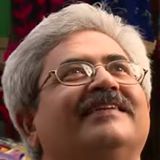 Profile: Jaideep Khanduja
Tags:
Non-profit to Next Leverage Metalogix for SharePoint Cloud.
The Theotokos Foundation has deployed Metalogix's Essentials for Office 365, in order to regain control and streamline the ongoing management of its client services and internal operations content. In doing so, the non-profit can better focus on its core business goal of serving more than 300 learning and developmentally disabled clients and their families in Greece.
Recently, the Theotokos Foundation identified the need to clean up and regain control of its vast store of data spread across various applications. Its goal was to enhance productivity and collaboration. The first step was to find and migrate all of its data – from emails to online calendars, to all other client and internal operations data into Microsoft Office 365. It turned to its trusted advisor Orthology for the best solution from both a features and functionality standpoint, as well as pricing. Orthology recommended Metalogix right away. And, after a thorough review and testing (free trial), the Theotokos Foundation agreed it exceeded expectations, and offered far better capabilities, was less complicated to use and delivered a much higher ROI than any of its competitors.
It first leveraged Metalogix Essentials to find and then accurately migrate its content into Office 365. Once this was complete, its next goals were to streamline management of the environment, as well as ensure data protection and disaster recovery (DR) capabilities. Again, it turned to Metalogix Essentials. With the solution, Theotokos automated the provisioning and management of its Office 365 users and licenses (currently 200 licenses). It now also uses Essentials to simplify day-to-day administrative tasks. And, Essentials gives them complete backup and granular restore capabilities for Office 365 data – protecting against everything from an accidental deletion to a serious disaster event.
Greece's Theotokos Foundation Turns to Metalogix and Orthology
"Metalogix Essentials provided just what we needed to protect our vital information, in an easy to deploy and manage package," said George Koumarianos, IT Manager, Theotokos Foundation. "Moreover, right away we could see that it was much more flexible than any other solution we evaluated. With Metalogix Essentials in place, the Theotokos Foundation now enjoys complete peace of mind that our data is highly available, reliably protected and ready for fast and simplified recovery if needed."
Now, having completed its Microsoft Office 365 initiative it is planning for its upcoming SharePoint cloud project. And with Metalogix having exceeded expectations, Theotokos plans to turn to them again. "Once our users have been trained on SharePoint, we will also use Metalogix to optimize and protect our SharePoint data in the cloud," said Koumarianos. "Metalogix has more than proven itself across our Office 365 environment, and we will without hesitation deploy it to support our SharePoint environment as well."
A Theotokos Foundation case study can be read here, should you wish to learn more.