Apr 30 2015 10:21PM GMT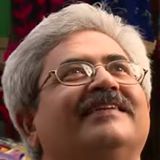 Profile: Jaideep Khanduja
Tags:
Most of the meetings are conducted in an unstructured manner. Finding earlier meeting details in regard to its scheduling, participants, discussions held, decisions taken etc. is a fight. Usually, it starts with searching in old emails with no concrete achievements of 100%. So many of us would have wished to have a web based solution accommodating end-to-end meeting management system. Here comes Meeter a new product with an aim to make your meetings more serious and fruitful by assisting with automatic scheduling, analytics, audit trails and history maintenance.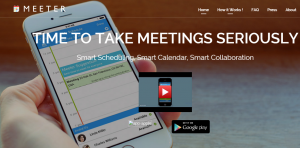 Meeter manages individuals and groups in business and personal capacity. A dashboard presents a complete scenario of past, present and upcoming meetings. Since meetings are quite a critical component of a business, and in today's scenario of mobility, all participants are not bound to be at the same location to be a part of the meeting. Meeter helps not only in full-fledged automated meetings scheduling but also assists in capturing each element of the meeting when it is conducted. Against each minute of the meeting, relevant documents linking is possible.

Meeter works intelligently by capturing past behavior or participants, meeting spaces etc. and uses this algorithm while scheduling upcoming meetings in a very smart way. It provides an innovative calendar. One meeting can accommodate hundred participants in scheduler. Meeter is a SaaS-based web application available on mobile also and is imbibed with significant security features. Meeter can be integrated easily with Outlook, Google, and other calendars.