Jun 15 2015 10:06PM GMT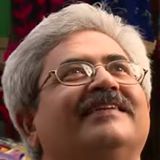 Profile: Jaideep Khanduja
Tags:
Let us understand few terminologies before getting into the related information.
MEED is over fifty-five years old organization engaged in organizing over thirty conferences and summits meant mainly for C-level executives. These summits and conferences are the best events for networking among C-level executives and have proven to be one of the best way of improving the revenue growth of relative businesses.
MEED Quality Awards for Projects: This is a much-awaited event occurring every year to identify and acknowledge the best practices adopted in construction projects in the GCC region.
Qatar Foundation (QF) new building has been acknowledged with the award of GCC Project of the Year. At the annual MEED Quality Awards for Projects event for the year 2015 held in Dubai on 27th May 2015. The excellence was noticed to such an extent in the Qatar Foundation building that it won four awards during the ceremony.