Jan 23 2018 12:47PM GMT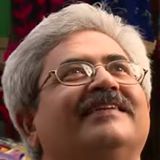 Profile: Jaideep Khanduja
Tags:
I am in a partnership with my project managers to define their measures of success. Each of the project managers has to have certain goals in life. These goals should be clear and measurable goals. Unless those are clear, you can't ascertain how to measure them. And unless you measure them, you can't measure a change in your life. These goals should not be same in case of different project managers. In my opinion following 3 things, my project manager should be able to do at the end of the partnership. And there has to be a measuring mechanism for this.
Following are my suggestion points for measures of success:
Start listing unanticipated sparks in work life. This could be a sudden breakdown, an angry customer, a meaningless meeting, or a heated argument with peers/team members. Find out the reason for each and try eliminating those causes on the basis of 80:20 rule.
Start listing your tasks (including your whole team) for the day and prioritize them. Try not to duplicate tasks in multiple person's kitties. Meaning each person, each unique task. If there are two persons involved in the same task, obviously both wouldn't be doing the same things. Break this task to sub-tasks to allocate a unique piece to each of the team members in that case.
Categorize your daily/weekly/monthly work in two sections. One for investment, another for saving. Investment is the work that comprises of routine jobs with no new learning or enhancement. Saving is doing different tasks preferably a non-routine one. Or doing the same repetitive routine task in a different, innovative, and more fruitful manner. Next, we will talk about short term and long term savings in work life.
Measures of Success Are Important To Rise
Basically, this is just a beginning of the measurement mechanism. These are just a few measures of success. There are a lot of other things that will come on this list but in a phased manner.