Jul 15 2016 11:11PM GMT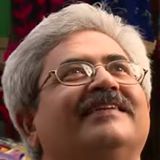 Profile: Jaideep Khanduja
Tags:
This is in continuation to the interview with Andrew Levy, CEO, and Co-founder of Apteligent. In the previous post, he presented insights on the mobile app economy and its significance. Here he is talking about the measurement standards for product managers and their importance.

2. What is meant by measurement standards for product managers? Why are they important?
There are two parts to this.
First, there is a need to understand the components that drive top level mobile business results up or down so that a business can take actions that influence the business outcome. The standard marketing metrics around adoption, engagement or retention are not enough to guide such actions.
The best set of metrics are the ones that most closely reflect the user experience – as it is that experience that will drive a user decision to continue using an app – or not.
Second, this set of metrics offers limited insights in a vacuum.
Users will rarely use only one app. As a result, their perception is strongly shaped by the expectations the entirety of their mobile interactions has set. An app may be fast, but if the user only interacts with much faster apps, it will appear to be slow – just because it is slower. The definition of a 'slow loading screen' in your app might be best put in the context of all of the past loading of that particular screen, ideally for that particular user. If it is much slower, it will appear slower to the user. If it is on par, the app will appear to be working as it is supposed to.
None of these metrics have absolute and static standards. They all need to be considered in the context of a particular user.
This means two things for any product manager optimizing for mobile success. It is important 1) to track the metrics that quantify the quality of user experience and to link them to the top level business outcome and 2) to understand what the user's perception of these metrics are and how it might evolve over time to calibrate decision making.