Apr 29 2019 6:01PM GMT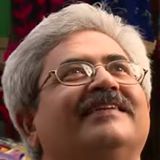 Profile: Jaideep Khanduja
Tags:
Japan strives for quality in every aspect of life. Quality is on the top for any kind of production there. It is the quality that doesn't allow any other factor to surpass it there. A lot of organizations follow Japanese quality management techniques and philosophies. But how many of those follow ethically and aesthetically? No Japanese company will compromise with the quality of its products. China, on the other hand, believes in mass production and price war game. It wants to be on the top in a price war. To be there, it doesn't mind compromising with the quality of the product. While the Japanese product is for life-long use, Chinese product is use and throw. You can use Chinese product as long as it works. After that just throw it.
There is no concept of repair in a Chinese product. Since the price of Chinese products is so low, you can afford to throw it and buy a new one. Does it really make sense? For instance, you buy a Japanese product for $100 and it runs for more than a sufficient number of years without any major failures. On the other hand, a similar kind of product if you buy from China, you can get it for say $25. Now, if that Chinese product goes bad in a couple of years and is hard to repair or the repair cost is higher than the cost of a new product then obviously you will have no other choice than throwing the older one and buying a new one. So every couple of years you spend $25 which in the long run goes costlier than the Japanese product.
Quality versus mass production
While the Japanese product worked efficiently without any hiccups, it also saved your time and money. On the other hand, the Chinese product not only was substandard in quality, but it also wasted your time and money as and when it went out of order.