Apr 30 2013 8:22PM GMT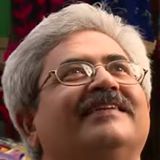 Profile: Jaideep Khanduja
A project manager is the main driver of his project. Depending on the project size, he might have large or small size of multiple teams to assist him to reach to his destination. The amount of heat lying over a project manager during a project at any moment of time is maximum as compared to any of the team managers, or other stakeholders. Though each team leader/ manager has his own targets assigned to be done by his team bound with the timelines, but overall it is the project manager who has to keep his sixth sense active all the time keeping every activity of the project under his radar. Unless he is able to have a wide angle lens to cover all the teams within his frame, he will never be able to control the situation arising out of smallest of the deviation that might arise unalarmed.
Best way to fight with the high amount of heat in project manager's chamber is to share this heat with other team leaders working on the same project. This can happen in two ways – either build small channels from project manager's chamber to other team leader's chamber's so that heat can move through those channels and gets distributed in a balanced manner; or bring all teams in his own chamber. The latter might result into a choking as in already super-heated chamber, if the number of people increase substantially, it might create a higher risk.
It is good if there are knobs built on each channel with a complete control to project manager so as to increase or decrease heat going via different channels heading towards different team's chambers.