Mar 23 2019 3:30PM GMT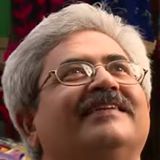 Profile: Jaideep Khanduja
Tags:
MapR announces MapR AI Edge Program. This program benefits all NVIDIA Inception startup members with a free MapR enterprise license. This is something phenomenal. And it means a lot for the startup community. What it means is that all NVIDIA AI startups can boost their AI development lifecycle with MapR Data Platform. That too with no additional investment. MapR, as we all know, is the visionary creator of next-generation AI and Analytics Data Platform. MapR AI Edge Program, in fact, is an AI accelerator program completely free for this exclusive segment. This enables deployment agility along with data management. This applies to any kind of data between and across edge, on-premise, and cloud. And it covers all Machine Learning (ML) and Artificial Intelligence (AI) products. Probably it will be of great help to Startups working in these respective fields. They get a number of opportunities and enhancements at no cost.
Jack Norris, Senior Vice President, Data and applications, MapR says, "Customers will be able to provide more impactful demos of their AI product by running GPUs anywhere and being able to take advantage of all of the features and capabilities built into MapR. MapR AI Edge Program enables faster deployments and the ability to spotlight NVIDIA in mixed-use environments, eliminating barriers and expediting value creation of AI apps from development to testing and demonstration." In fact, MapR Enterprise License is a bonus for the startups working in this arena. It will definitely help them to accelerate their business giving them new dimensions to achieve faster deployments. It is going to give them multiple benefits. MapR Enterprise License comes with no storage limitations that gives startups a free hand to develop, test, and demonstrate products. It's a boon for the startup fraternity. A must grab benefit for them.
MapR Enterprise License is a boon for startups
MapR Enterprise License free for startups will include a number of benefits for them to thrust their business in the right direction. To know more visit here.