Mar 16 2013 3:32PM GMT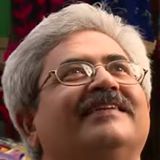 Profile: Jaideep Khanduja
Project Manager is not the only person to be blamed for failure of a project. Like the credit of success goes to the whole team, same must happen at the time of failure too. But that is not the case. Most of the brunt falls on the head of Project Manager, and there is a reason for that. First reason is that Project Manager is the whole sole in-charge and primary coordinator of his project. He must be aware of all the good and bad things happening in and around his project right since the inception of project. Timelines, project tasks, delays, problems, risks – all angles must be handled properly by the project manager.
At times he might have to escalate a serious issue, bottleneck or showstopper to the higher management without whose intervention it is becoming to control or resolve. At such times when things go out of control of project manager, he must understand the gravity of matter and immediately prepare a detailed report to be presented to higher management with a high alert. This is what is the most important action to be taken if project reaches to a juncture. If it is not the project manager who has to raise a red alert then who else will do it. It is essential for project manager to stay away from a condition of going into the shell and start thinking that such highly critical worsened situation will come back on track on its own.
If that could happen, then probably project manager's role would be much easier. One can't live on hope of happening of miracles to save the sinking ship.