Jun 25 2017 12:08AM GMT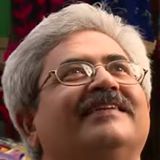 Profile: Jaideep Khanduja
Tags:
Yesterday I was at the Manufacturing Innovation Conclave organized by CII (Confederation of Indian Industry). Many interesting things you get to know at such platforms. Because this is the platform that collaborates industrialists, government bodies, and professionals. While there were people representing manufacturing industries of India, people were also there who are vendors for these businesses. And these people on the other side are consultants, suppliers, business enhanceers, investors and so on. In addition there were specialists of national and international fame to talk about the burning issues manufacturing industries are facing and at the same time proposing the best possible solutions to cope up with Industry 4.0 revolution that is emerging across the globe. Many interesting points are there to talk about from the yesterday's conclave. These are the key learnings, takeaways, and innovative ideas to adopt in order to enhance the manufacturing paradigm in the country.
The concept of low cost labor is transforming to high value manufacturing. Now industries while setting up a new manufacturing plant overseas don't look for the former but latter. That was the first important point of Manufacturing Innovation Conclave. The world is changing from Mass Manufacturing to Mass Customization. India has to emerge as some key reason for becoming a global manufacturing hub. Like, China we know for volumes and economy of scale, Germany we know for high-tech engineering production, and when it comes to the US, the world knows it for innovation. Similarly, when we talk about Japan, it is about Quality and Reliability. But when it comes to India, there is no such significant impactful point to feel high about.
Manufacturing Innovation Conclave is about Industry 4.0
Innovation is nothing but Ideas to Impact. That is what manufacturing innovation conclave is all about. These ideas can be in various buckets. Like, ideas that fail and ideas taken to the market. But one thing is very important in this regard. Fail fast in cae you have to fail. Velocity, Veracity, and Value play a major role in today's competitive environment. The emerginb business environment is all about Collaboration, Cooperation, and Cohesion. Industry 4.0 is all about cloud, innovation, digitization, automation, robotics, IoT, and Analytics. Cobot (Collaborative Robot) is better than Robot in industrial environment.