Oct 7 2014 8:45PM GMT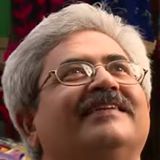 Profile: Jaideep Khanduja
Tags:
Each leader has its own working and management style. The two extreme kind of leaders in the world are – one, leading from front and second, forcing from back. Both are successful and both are unique. Both have their own style, success & failure rates, and winning sprees. When you are working on multiple projects, managing multiple project teams – each project and each set of multiple teams need your equal attention and engagement. For a team, its project is supreme and so is what you have to maintain – for them.
There are some key points to manage your projects and teams:
Make each team realize as a unique team with multiple strengths. It is their strength that is going to get a win for you in that project. Going to micro level, each team's member needs to live with such a feeling that he/ she is the strong pillar of the project and is a major contributor towards its success and drive to closure. That way even the low energy level gets raised to higher level thereby resulting into higher results with much accuracy rate.
Collaborate, Collaborate and Collaborate: Make a strong chain by joining hands – both sides – such that if one is tending to fall, the whole chain is there to support.
Work and Live like a community on a project. Make it like a family affair where no one runs away from responsibility and there are no boundaries or hard coded instructions – to do and not to do – in terms of sharing and helping – provided first you have finished your task in hand as per committed timelines. That should be the culture and feeling in each member.
You as a leader has to be there, visible or invisible, but an inherent presence in the mind is must. Wherever your teams are and how so distant you are from them, for calling you, contacting you, to share a win or to discuss a concern, you must be the next door neighbor to each of the team/ member.