Dec 10 2015 6:28PM GMT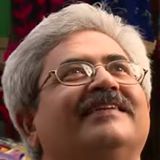 Profile: Jaideep Khanduja
Tags:
Make In India is the initiative by Prime Minister of India
20 years back Samsung started its journey in India in 1995. It all started in a single room and just two employees. Today, in India, Samsung has two factories, three research and development centers, a big brand name, a design center, and around 50,000 employees. Probably this is among the largest sales and service networks in the country. A time to celebrate for Samsung on completing 20 years of 'Make in India' and 'Make for India'. That is not the end. The journey is still on with full thrust for the next 20 years and beyond that. The journey comprises of consumer-led innovations and a theme of the prosperity of all stakeholders. Samsung Completes 20 Years Of Make In India Innovative Products
Today
Samsung
is among the most trusted brands in India. It is on the top of smartphones list in terms of variants it offers, the customer base and the speed at which it launches its new products. As per Samsung, it is time for its consumers to celebrate the occasion. Samsung is like Maruti in cars. There would probably no location in India where Samsung customer or its support is not available. Does this all make Samsung a truly Indian company at heart?
As per H C Hong, President and CEO of Samsung India the last two decades have been full of excitement not only for him but for the entire team that is engaged in building Samsung India. In these 20 years Samsung has not only built a storng base in India but have also been able to grab millions of customers and thus becoming the largest multinational corporations in India in terms of revenue. He gave credit to his entire team for this great achievement and a journey of glorious 20 years. Everyone, including Samsung employees, partners and customers were appreaciated by him for a wonderful journey. The trust that Samsung has achieved in these 20 years has been phenomenal.

Samsung is on the top of the ladder in terms of sales of many of its product range like mobile phones, Refrigerators, ACs, panel TVs and Microwaves. The credit goes to its revolutionary technology, well-researched products and innovative leadership.