Aug 3 2014 9:33PM GMT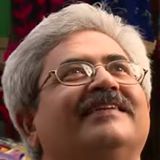 Profile: Jaideep Khanduja
Tags:
When we talk of various project management methodologies in practice worldwide, few names that come to mind quickly are RAD, Scrum, Waterfall, and PRINCE2. Let us try to understand what are the key features of each of these main project management methodologies. Logically, if we see, project management in a way is a great source of learning along with what it is intended for. Each methodology, which is accepted on a global front, strongly approves its strengths in driving a project. Then, if at the same time, if various PM methodologies are in use worldwide, various organizations using different methodology and projects in all those organizations are leading to successful closures, it only proves that each methodology is powerful enough. Only different, it means, is in each methodology's strategy in handling the situations in various stages of project management.
Waterfall
is the oldest among all methodologies. This orthodox, conventional and traditional methodology is most widespread and popular among various verticals of industries. Various phases include requirements, design, development, integration, code and process validation, installation and then maintenance.
PRINCE2 is widely recognized and established in terms of project management. It is a standard and a methodology thereby taking an industry on a different stride. PRINCE2 is official tool used by the United Kingdom Government. Extensive training is very important before adopting PRICE2 for project management in your organization. It is also important to understand its fitment in your kind of projects and the industry for which it is meant for.
SCRUM is an entirely different kind of project management methodology. It needs an entirely different kind of mindset and culture in the organization. SCRUM emphasizes on a formula – one person, one project; meaning that one team member remains dedicated to one project rather than working on different projects at the same time. Project Manager has to be a SCRUM Master.
RAD (Rapid Application Development) focuses mainly on customer requirements and aligning those with the delivery of an ultimate system to cater to those needs in the best possible manner. There are various models and techniques which are imbibed in this methodology.