Oct 29 2014 10:20PM GMT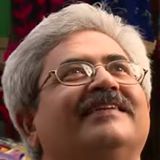 Profile: Jaideep Khanduja
Tags:
If you are engaged in any kind of activities related to mobile wallet, mobile based financial transactions, mobile banking et al, from a point of view of a consumer/ customer, service provider, financial institution or an online merchant, you can't afford to ignore a globally used and well acclaimed bouquet of solutions from Mahindra Comviva. The product is known as mobiquity® and its consistent upsurge in terms of usage, customers and countries goes to its award winning functionalities imbibed into the product, its enriching usability and features, its seamless scalability and the provision of its effortless integration with other business apps. Mobiquity® is an innovative and secured platform that has been well accepted globally by most of the mobile service providers, financial institutions and other organizations.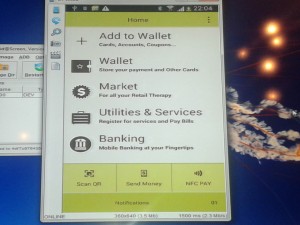 Over 120 installations of Mobiquity® speaks aloud about the stability and popularity of the solution. The solution has been deployed in large amount of banking arena with multiple forward and backward integrations successfully for gaining momentum in mobile payment related projects. Mahindra Comviva has been able to acquire its position among top 3 solutions engaged in providing mobile apps for financial transactions catering to its customers and managing transactions around 20 billion USD. Over a million of transactions are taken care of on everyday basis engaging more than 700 million of consumer base using multiple mobile platforms.
Mobiquity® Wallet supports all kind of contactless technologies available in the market viz NFC (near field communication working on RFID technology), QR Code or Bar Code, and BLE (Bluetooth Low Energy) technologies thereby providing a tremendous versatility and scalability in providing solutions on multiple scenario based mobile technologies for making mobile payments. This solution has a capability to integrate seamlessly with any kind of mobile and desktop/server/cloud based business related third party applications. The solution takes care of localized promotional schemes that can be offered to consumers on this platform based on their geographic locations distinctly identifying nearest retail stores/ schemes and offering relevant discount coupons. The discount coupons are taken care of while making payments through mobile devices on the Mobiquity® platform.