Apr 24 2018 11:41PM GMT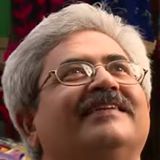 Profile: Jaideep Khanduja
Tags:
The key task of Artificial Intelligence (AI) is to make your machines and devices think and thus act intelligently. And this happens with the help of corresponding software that makes machines and devices to think and perform like humans. That is why it is not a misnomer to call Machine Learning a subset of AI. In this case, ML's main focus stays on using data and respective algorithms. Because with the help of these two, it keeps learning and predicting. Organizations bend towards AI and ML initiatives is thus not a myth. It is happening. And it is happening for a reason. There are plenty of ML frameworks for enterprises to choose from. Like Caffe, SparkKML, Theano, Torch, Keras, Tensorflow, and many more. Similarly, there are a number of ML tools like Jupyter, OpenCV, NumPy, Beaker, Pillow, Pandas, Zeppelin, and Scikit.
For creating Machine Learning environment an organization needs to depend on various data sources. These could include customer data, employee data, data outsourced from data brokers, data from various government and non-government sources, location resources, market resources, and social media. This is how big data comes into consideration. To manage this volume of humungous data, you need a different set of tools and environment. There are various data brokers in the market these days providing voluminous data. These brokers include Acxiom, Experian, Oracle Data Cloud, and DataSift. Similarly, when we talk of government sources, it could be census data, for instance. Location resources like TomTom and Google maps are also quite popular these days. Social media data sources are Facebook, Twitter, LinkedIn, Google+, Instagram, Pinterest, etc. Non-government data sources would include Weather, Environment etc. And then there are Market sources like SymphonyIRI, Nielsen, Reuters, and so on.
Machine Learning Is a Revolution In Industry 4.0
Machine Learning can be helpful in various ways. For instance, it can help in workforce utilization and optimization. But that is not all. There are a lot more business cases for an organization for using ML.