Jun 28 2018 5:11PM GMT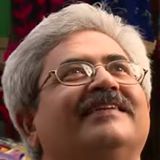 Profile: Jaideep Khanduja
Tags:
This post is in continuation of my previous two posts. The agenda of these posts is to highlight how enterprises can leverage machine learning in various segments thus enhancing their business decisions. In my first post, we discussed How Machine Learning Transforms Customer Experience in CRM? Similarly, in the next post, we talked about How To Use Machine Learning In Supply Chain Analytics? In this post, we will discuss few more important use cases that are applicable in most of the enterprises. So, let us start with few more machine learning use cases for enterprises. Next use case that comes to my mind is Data Analytics. In fact, it is the first use case I think that originated as soon as machine learning came into existence. The good point here is that it can easily handle unstructured data thus making analytics more meaningful with wider coverage of relevant data.
When we talk about machine learning use cases for enterprises, it is analytics that becomes a foremost priority. The reason for that is coverage of wider datasets and capability of having predictive models while embracing unstructured data. It can, in fact, result in prescriptive analytics. The real beauty is letting it used by those who are not data scientists. Thus the real power comes into the hands of business people who need to take in-time decisions that are business critical. Next use case that we can discuss here is HCM i.e. Human Capital Management. Machine learning is already impacting or rather empowering HR specialists with recruitment, development, training, growth, measurement, and retention of employees. There has been, in fact, a radical shift in recruitment in terms of the way job-finding sites function as well as recruiters and organizations identifying most suitable candidates.
Machine Learning Use Cases for Enterprises Are Helping Them In A Big Way
The next class of machine learning use cases for enterprises comprises of Information Security. Through the application of analytics, machine learning is enhancing information security for various issues, detection, alerts, correction, and so on. With the increasing size of end users especially in large organizations, it is impossible for IT department to check security even logs manually. That is where this technology becomes handy. Machine learning is helping a lot in understanding user behavior, identifying risks and vulnerabilities, mitigating risks without manual intervention, and proactively taking appropriate action against external threats.