Jan 31 2016 1:58PM GMT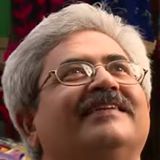 Profile: Jaideep Khanduja
Tags:
The LTO journey started with LOT-1 with a capacity of 100GB. LTO7 is the latest entrant.
LTO7 promises to simplify data protection for growing business.
The single tape capacity of LTO7 is 15TB in compressed mode.
LTO journey started with LTO-1 in the year 2000 and had a raw data capacity of 100 GB. LTO7 has been recently released in December last year. It has a raw data capacity of 6 Terabytes (TB) and compressed data capacity is 15 TB. It promises to simplify data protection for growing business. The single tape capacity of 15 TB is phenomenally large. But still the storage hungry industry will be demanding higher than this. The roadmap for next three releases is already chalked out by HP. LTO8 with 32 TB capacity, LTO9 with 67.5 TB capacity and LTO10 with 120 TB capacity are due in 2017, 2019 and 2021 respectively. There has always been a debate which is a better backup media – tape or disk? The capacities stated in the roadmap are that of uncompressed raw data. The compressed data capacity would be almost double. Since LTO (Linear Tape Open) is a magnetic device it has certain challenges.
Some of the challenges are day to day backup, media management, backup policy, audits, restoration testing, and data security is some of the challenges. These challenges are seeking a foolproof solution. There has to be an automated alert process mechanism. This mechanism must ensure the adherence. The process of LTO7 includes Chunking of data, hashing, slicing, and matching. The data is then sorted and saved. And then it goes for I/O write. Deduplication (or Dedupe) is the key factor for reduction in time. It also enhances storage capacity. The other key factors are HP Data Protector, HP Store Once, and HP Media Server. These comprise of LTO7 solution for simplifying data protection for growing business. We shall be discussing them in detail in upcoming posts.