Jan 31 2019 11:29PM GMT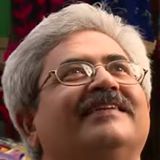 Profile: Jaideep Khanduja
Tags:
When you hear or read low-code, what comes to your mind in the first go? Is it like you have to bend low and write code? Well, jokes apart, the technology has reached a level where you can develop a low to the mid complexity application with the help of Zoho Creator Low Code Platform. And for this, you, in fact, don't need to be a hardcore developer. You don't even are required to be an expert in any of the development language. You just need two basic things for becoming an expert in Creator. One, some ground-level command knowledge. Two, training from an expert, maybe, from Zoho or from someone who is already an expert in this particular technology. Another interesting part is that you can integrate this new piece with an existing application.
So, for instance, you have SAP running as a core business application in your organization. And a new requirement comes from a user group asking to develop new functionality. There are two ways of doing it. One, call SAP experts, pay them some hefty per day cost, and get it done. Another way is to develop the piece in Zoho Creator Low Code Platform by calling all the essential data from existing SAP database and then pushing back the result in SAP to further flow in various business processes. That calls for development separately in Creator, and a backward and forward integration with SAP with no new tables creation even. Or it may be a call for creating a couple of interim tables to store data and then push that to SAP tables. That means a lot of relief in terms of money, time, and manpower.
Low Code Platform Is A Reality Now
As a matter of fact, Zoho Creator can be learned by non-IT persons also. It just needs the person interested to learn it to have good business knowledge and a basic interest in learning a few fundamental things about Creator. Then it is merely a matter of practice and applicability.