Sep 30 2009 10:00AM GMT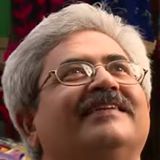 Profile: Jaideep Khanduja
Load modeling is the first phase of the performance testing in which certain specific tasks are performed such as conducting performance requirement gathering workshop: This usually is conducted with the top level management to understand their perception regarding number of users, critical scenarios (may be top 10, top 5) for the application catering to the business. Top management definitely have their own understanding on the critical areas which need more focus while load and performance testing. This might vary from the focus areas defined by the end users or project members.
A load test environment need to be prepared based on the above requirements, which include populating database for appropriate values, setting up proper monitoring instances etc.
This all has to be managed by a team comprising of performance analysts, performance engineers, business users, management representatives etc. The performance engineers are supposed to prepare scripts on application with the help of some toolset.