Apr 7 2011 11:16AM GMT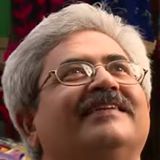 Profile: Jaideep Khanduja
Quality Control as is evidently clear is a post facto exercise. It is something like finding faults or shortcomings in a product that has been built, manufactured or designed in its completeness. Drawback of QC is that it does nothing more than a post-mortem of the product. Whatever be the case, the number of defects identified in a product demand for exponential efforts thereby reducing margins, profits and time with an increase in input costs.
If effort estimations are calculated, the amount of efforts increase manifold with the development stage at which a defect is found in the product. Early stage defect identification calls for a minimal amount of efforts and will not have any substantial impact of delay in delivery. The later a bug or defect is identified, the worse it becomes for product, team and customer. It is quite clear that disassembling of a product for a defect rectification and then assembling it back to original always leave some gaps in terms of quality and productivity of that product.
The more number of times a product is fiddled with for fixing of bugs or defects more are the chances of it going downgraded in terms of quality and integrity.
And moreover QC or quality control generally is focussed only on end product, but pays least attention to the processes and procedures involved that drive product development. A very lenient or weak control on methodology, process and procedure of product development have higher risk of producing software with more number of bugs as compared to a situation otherwise.