Sep 26 2013 10:39PM GMT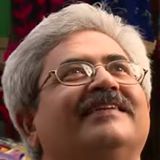 Profile: Jaideep Khanduja
Project Initiation: Every project has these basic phases during its lifecycle – Project Initiation, Project Planning, Project Execution and Project Closure. Each of these phases consist of a number of activities basis which success (or failure) of a project is ascertained. In project Initiation phase – when a project is borne, Project Definition is documented. Once project definition gets signed off, this project gets assigned to one of the project managers. This completes the Initiation phase.
Project Planning: Next comes the Project Planning phase. This phase begins with a very important task of requirement gathering, requirement analysis and definition of scope. Basis Scope Definition, Work Breakdown Structure (WBS) is made. WBS is a task wise breakdown of major milestones/ releases defined. Based on WBS, activities are defined and their hierarchy/ sequencing is set along with their timelines estimations. These activities are then scheduled for their respective releases by allocating appropriate resources and budgets with them. Identification of appropriate resources and right estimation of budgets is one of the key thing in this gamut.
Project Execution Phase: This phase is the real war game of the complete project. In this phase we execute, monitor and manage the overall WBS with ascertained milestones keeping in mind to mitigate any risks to ensure adherence to timelines, quality, and project closure as per plan.
Project Closing: The final stage of project management lifecycle is Project Closure where the project gets signed off