Mar 19 2014 10:47PM GMT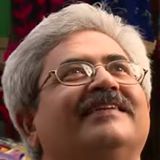 Profile: Jaideep Khanduja
Business knowledge is equally important for two major teams working on a product – one, the development team, who has taken the burden of converting some key business processes into automation; and another, the testing team, who takes the onus of making the developed product – bug free – before it is decided to launch for production environment. A tester has in fact multiple roles while testing a product. While the development team has a big document – titled as "Business Requirements" to bank upon while development of the product; the testing team has to be more practical in terms of getting into the shoe of customer – when it comes to testing of product.
An effective testing has to look at product that has come for testing with multiple lenses. It has to ensure complete catering of business and customer needs, it has to ensure excellent usability and reaching at par with the expectations of the end users who are going to run business with the help of this newly developed product. Functionality of a product asks for a big amount of alignment with the real business environment.
An improperly or incompletely understood business requirement would lead to its equivalent development that would lead to wrong business results. Now the onus lies on testing team to find out the gap in developed product and the original business requirements. It might call for a fresh round of repetitive efforts by development team, but it is worth doing it rather than releasing an immature product in production environment.