Jul 29 2012 9:41PM GMT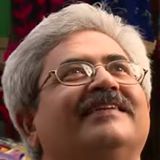 Profile: Jaideep Khanduja
"Quality is not an act. It is a habit. – Aristotle 384BC-322BC, Greek philosopher and scientist, student of Plato and teacher of Alexander the Great". This great philosopher, scientist, learner, student, and teacher from Greece knew decades back the secret of quality what even the current era quality gurus are not aware of. Ignorance is a bliss – it is said, but is applicable for fools only.
Quality requires additional sense. Quality comes from heart. Quality has to be in blood, has to be habit rather than acquiring it off and on. A person who becomes a quality analyst, quality control, or quality assurance department has to quality conscious not only in particular projects or products but in all aspects of his/her life.
How many of you guys belong to quality related job and wear quality specialist jacket only at work place?