Jun 27 2015 11:49PM GMT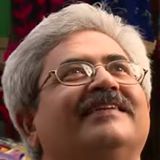 Profile: Jaideep Khanduja
Tags:
In an interview with Author Waheed Rabbani, one of my questions was based on considering writing a book as a project. If Waheed takes writing a book as a project, the key essential points he would take care of as project manager would be to maintain regular schedule a daily writing habit. That goes well for an author. How does it translate for project managers in software technology? Let me try to explain it as below: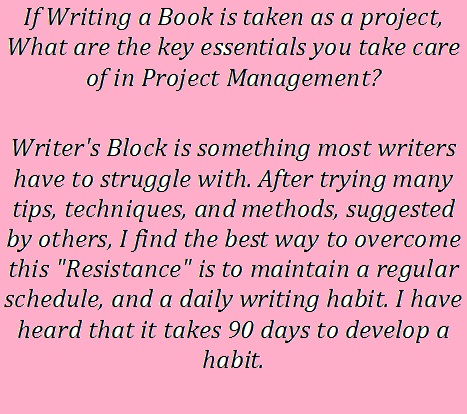 Project Management is something most project managers have to struggle with. That is why there are many tips for project managers, techniques for making project management more effective, methods to adopt world class processes. Every project manager has to fight with the resistance originating from within. This resistance could be against leaving your comfort zone, finding ways to fight out against different kind of risks not encountered so far, tackling top management, creating best reporting process, engaging stakeholders etc. The repetitive actions become part of your routine exercise, but random threats seeking out of comfort zone actions need a little extra courage to break the barriers. First and foremost task is to convince yourself before you build a strategy to fight against these irregular kinds of threats or risks.
A regular schedule is important to maintain. Without a proper schedule, it will be difficult to monitor the progress of your project and without monitoring you would not be able to measure it. And without measurement you will not able to ascertain the level of risk of overshooting your timelines or budgets, or both. If there is a requirement of daily monitoring, you have to perform it aesthetically. One lose end from your end will have a recursive negative impact on your project's health.
That is why a daily work schedule, maintaining logs of your work progress with respect to your project timelines, is very important.