May 17 2012 5:34PM GMT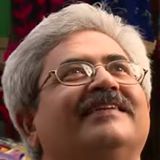 Profile: Jaideep Khanduja
Failures do happen in projects. There are definitely sizing and severity of failure in a project. The size and severity of a failure is measured by the impact a failure poses on business in various terms – reputation, financial and future loss in growth impacted by such factors. Some organizations are wise enough to understand the gravity of failure and start working in direction of mitigation of risks that arise out of it.
In fact chances of failures go higher in a project if there is a major component missing during the management of project and that component must be taken care of well in the beginning of a project as a whole; and at the beginning of each phase of the project. This component is nothing but is termed as Risk Management. Risk management in simple terms is how you manager risks. To manager risks it must be clear to you what can pose as a risk in a project and how much impact can it have on the project if it occurs. Measurement of impact needs to be objective.
More realistic assessment of risk, planning preparation to mitigate the risk and actions taken for the mitigation – all deliver to higher chances of progress of a project and its success.