Mar 14 2013 10:15PM GMT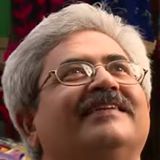 Profile: Jaideep Khanduja
G4S is a worldwide largest personal security company having almost 650,000 employees on its role. Recently they had a major setback in a project that was done with London Olympics where they had to supply a large number of guards. They failed to recruit such a large number of employees and therefore failed to place them for London Games as per the contract. Such a devastating failure gave them a bad name all across the globe. Some important points that come out of it may be listed as below:
1. G4S probably overestimated their capabilities and failed drastically.
2. G4S does not work in an organized manner and hence they had to fall flat on the floor while trying to dance in
the biggest ever title competition of their life.
3. It will take a decade or so to recover from this shocking failure as the whole organization has got shattered
with this failure.
4. Overall they have been exposed as an incapable MNC company that shouts more and delivers less.
5. Top management of G4S Headquarter in UK could not clearly spell out the actual reason of their failure except
pointing out fingers to one another in the team.
6. UK Army soldiers had to be recalled from leave to fill up this gap created by G4S for London Games.
Gradually besides getting a huge setback to their failure all across the globe, their latest financial results have put them in shambles. It is apparently clear that the shareholders have lost faith in this organization. The current results have shown a fall of 34% from their previous year results. London Games failure costed them almost USD 90m.
Let us learn that large or small – whatever is the project size, we should be committed to whatever has been promised to the customer, whatever may the situation be. Has Nick Buckles learnt any good lessons from this drastic failure?