Jan 28 2011 11:17AM GMT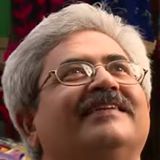 Profile: Jaideep Khanduja
An Organization and project management cannot be treated as two separate parallel entities in Lean environment. If one is treated as a whole system, another becomes a subset of it. Waste created in organization cannot be treated as a non impacting factor on project teams. Project management teams have to be a component of organization structure similar to HR, finance and others. That way organization as a complete system has to be quite interactive with the functioning process of other sub systems.
There would be two approaches for this whole system and its sub system architecture. One would be top down approach while other is bottoms up. As is clear from the nomenclature whatever approach is adopted, there has to be a clear cut linkage between the whole system and its components functioning as its sub entities.
When forming an organizational structure, all levels must be engaged into it so as to impart or distribute ownership across the board in a proper fashion. Preferably start designing with a bottom up approach, taking into account the core anchor team in the process engaged with customer directly in any manner.
Core work and core teams have to be separated from non-core ones for optimization purposes at all levels. There would be two category of teams – one that interacts directly with customer and server customer, another that serves the teams directly serving the customer.
Once this is achieved, then focus on differentiating between different levels of teams. Different levels will require different performance parameters and optimization procedures. Think of training, tools etc for them.