Apr 25 2011 5:05AM GMT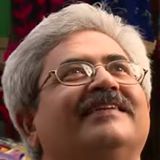 Profile: Jaideep Khanduja
Business world is quite familiar with this buzz word today known as "Lean". Organizations all across the globe want to acquire this framework known as Lean be in sizing of organization or its working style. Lean mainly talks about optimization, high yield production, robust resource planning and utilization. Earlier it used to happen that for any new skill requirement in the organization, hiring of new employees in that skill set was prominent.
The concept has changed worldwide now. The same set of employees are planned to acquire multi skills over a period of time after recruitment so that on demand the same set of people can work on different project demanding different skill sets.
Probably the concept makes sense in terms of building a repository of skills in the organization without increasing the headcount. The same set of employees acquires different skill sets and depending on the requirement of project work accordingly. This strategy pumps in an extra amount of agility in the organization.
Time management, team organization, resource planning, and process optimization helps organization in advancing towards a higher level of result achievements. Chances of failures reduce under such circumstances. Basically business growth improves substantially with organization becoming highly proactive in managing disaster or risk, reducing fire fighting situations and achieving higher levels of satisfaction.
Project management involves budgeting, planning, execution and implementation. With help of Lean, a substantial increase in resource utilization helps organization in managing and maintaining any level of dynamic situations.