Oct 21 2015 10:59PM GMT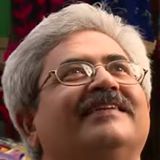 Profile: Jaideep Khanduja
Tags:
If I say transparency and simplicity are the key today to sustain in business, it will not be a misnomer. Acquiring more than 300 customers all across the globe and over 40 partners within a short span of three years is not a bad start. I am talking about LeadSquared that has recently achieved its goal of acquiring 300 customers. The company has an immediate plan to raise USD 10 million for the purpose of expanding and building their business. LeadSquared is a leading SaaS company with an aim to provide an end to end acquisition platform to its customers. Since their launch of their business app post beta, acquiring 300 customers must be a happy state telling something good about the app.
The customer base of LeadSquared come from various verticals like Health & Wellness, Education & Training, Technology, Real Estate, and Consumer Services. With already over $1 billion worth of customer acquisition market, the company is still comfortable in managing business requirements from their customers. These requirements are coming from various industry vertical and LeadSquared is quite confident in providing a solid platforms in tackling businesses for their customers. The Leadsquared solution provides a complete platform for customer acquisition that includes Lead Capture Automation, Marketing Automation, Lead Management, Sales CRM and Analytics. The prime focus of this solution is aimed at providing business more fruitful results in terms of conversions. Increased customer base proves that the solution is business friendly in getting objects attained in stipulated parameters of time, efforts and investment.
Nilesh Patel, Co-Founder and CEO of LeadSquared believes that selling their solution is not the business goal. Merely selling a solution does not prove its worth and obligations. Driving actual business results is the prime goal that he feels can help his customers in gaining success in today's tough market scenario. Few of the key bottlenecks of business have been focused in this solution like lead leakages, poor response time, high rate of lost opportunities, lack of analytics to take concrete business decisions. ROI in marketing and sales efforts has always been a serious concern. The main goal of CRM is not to have a wider but a focused approach that brings in quick and enhanced business results – tangible and intangible – both.
You can visit their website for a clearer picture of the solution, customers, partners and approach. You can also create a free account to understand the product well while using it for your own business.