May 6 2015 1:12AM GMT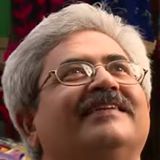 Profile: Jaideep Khanduja
Tags:
Lattice Engines and Leadteq have joined hands to expand the horizons of Lattice's state of the art predictive analytics suite. The expanded horizon will empower Leadteq's customers to taste the beauty of the former's product. The Vice President Business Development and Strategic Alliances of Lattice Engines, Michael Meinhardt announced it today. The expansion means that the with the use of these predictive analytics apps, Leadteq now can anticipate a substantial growth in their business in terms of leads getting converted into customers at a faster rate thereby accelerating their growth in revenue of their customers.
Leadteq is a Gold partner of Oracle, based in Sweden, providing Oracle's marketing and lead management solutions to their customers. Marrying these solutions with the predictive analytics suite will definitely help Leadteq's large sized clients.
Lattice is known for their predictive marketing expertise to help sales and marketing teams worldwide. Marrying Lattice's predictive analytics tools with Lattice's 360 method B2B solutions based on Oracle Marketing AppCloud in the Nordics region.