Apr 26 2019 9:53PM GMT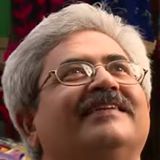 Profile: Jaideep Khanduja
Tags:
Digital transformation is a buzzword for many CIOs, CTOs, and CXOs in most of the enterprises. In the name of technology, they might have a lot in place. But, in my opinion, what matters most is the last mile technology that defines your maturity and success. Having SAPs, CRMs, and other enterprise apps in place are fine. What about where it is needed most. The endpoint. An instance where your actual consumer or customer shakes hand with your last bit of face. Let me elaborate it a little by a few real-life examples. There is a top government-run milk and milk products company in India having excellent technology framework and ecosystem, as its CIO claims. It is a decades-old organization. Besides selling milk and dairy products they also have outlets for selling vegetables, fruits, pulses, etc. The number of these outlets is huge.
What lacks in this organization is a mechanism to automate their billing and inventory. With a little automation, it could easily identify the balance of items at any moment of time. This they have recently done though it is too late and is still full of a lot of glitches. More than this is important to know the pulse of the local consumers who come to these stores. That includes me for the store that is near to my residence. When I need a specific vegetable at this store, I get to know that either it didn't replenish today or is finished. Both are quite vague reasons in this world of technology. The worst part I have seen is that this local store that belongs to that organization does a lot of manipulations. Let's look at real-life instances here.
Where is the last mile technology?
For example, the store owner orders 20 kilograms of fresh and good quality pumpkins from the warehouse. He gets the same quantity and quality, say in the early morning hours. Within 10 minutes all this fresh lot is shifted to the local vegetable vendor and a lower grade same quantity pumpkins is replaced with it. Now, this will sell at a high-quality rate where in reality, the buyer is getting lower quality material. And there is no check and control mechanism here. Where is the last mile technology? And where are the CXOs of this organization living far away from the real fruits what technology could reap for them?