Dec 15 2012 6:51PM GMT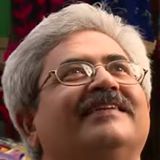 Profile: Jaideep Khanduja
Project failure does not differentiate between size of the project. Failure may happen to large project with equal number of chances as there in smaller project. The factors pertaining to success of failure of project have equal amount of stake in any size of project. Recently there was a news about setback in a large stake project related to St Johns River and Vero Beach. The project was for a tenure of 30 years for the purpose of replumbing of the above said river headwaters to Vero Beach.
An investment of over USD 200 million was sanctioned for this project for the sole purpose of attaining improvement in quality of water in the regional lakes associated with St. Johns River. In fact the situation got worse after the start of this project as the water condition kept deteriorating, basically due to lot of modernization happening in the area and based on which lot of new residential localities got deployed. This also happened due to more and more businesses emerging as a new start up.

Besides complaints coming from various segments, fishermen were the most suffering lot as they complained about drastic decrease of fish which were earlier being anticipated to increase due to much cleaner water during this project.